Watch
Our short film "Clench" is finished! Watch it now on Vimeo
Synopsis of "Clench" - a new film from Generation...
CLENCH: What are you fighting for? Written and Directed by Riffat Ahmed, produced by Davey Inc The fight to end racism begins…. Made as part of the Generation 3.0 campaign, which looks at how racism can be ended in a generation, this short film tells the story of Ash, a mixed race girl from Old Trafford, Manchester. On a youth referral scheme, we see Ash travel to the iconic Salford Lads...
Watch
Watch Jimi, one of our first interviewees in Croydon, pre-riots. I will be posting rough interviews to give you an insight into in the film as we make it. Comments please!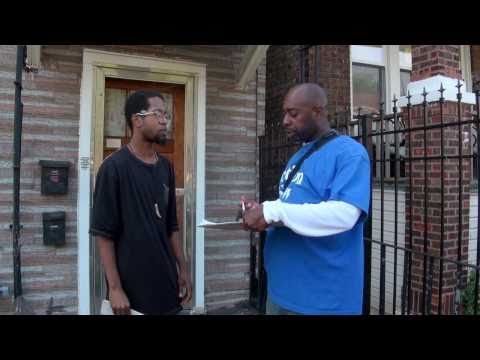 Read more about our project here on the Community... →
Follow us on twitter
http://twitter.com/_generation3
Follow Gen 3.0 on Twitter!! →
Join the Generation 3.0 facebook page! →
In exactly one month the Generation 3.0 event will be launching in Handsworth, Birmingham! Keep up to date with up with our regular posts counting down to this 5 day event hosting all 70 films as well as a space for people to share their points of views!!
Hands on Handsworth →
We have been featured in Hands on Handsworth blog!! check it out:
Our partners INHABIT have put us in their blog! →
OPEN SUBMISSION- GENERATION 3.0 LAUNCH WEEK
The Generation 3.0 event aims to act as an open space a 'hub' for both younger and older people to come together and share their views and experiences. In doing so we are opening an open submission for locals, partners, residents and organisations to suggest and host an activity in the 'afternoons' of the 5 days (excluding Monday) touching on the subject of race equality: The activities must be in...
Coming Soon: GENERATION 3.0 Launch Week Mon 24th-...
In partnership with INHABIT, Hybrid Consulting and Harambee we are delighted to announce the launch of Generation 3.0 at the Harriet Tubman Bookshop on 27-29 Grove Lane. Handsworth, Birmingham. This event will run over 5 days from MON 24th - FRI 28th JAN 2011. Over the 5 days we will be open to the public, inviting groups of young people from schools, youth groups, older residents as well as...